EvilComix Issue Two
When will it end??? Co-founder, and creator of Daddy's full of shit, Martin Pedersen is proud to bring you the second issue of EvilComix… more obscene than ever. Are you a fan of sex, drugs, or rock n' roll??? Then EvilComix will be sure to rip your beating heart from your chest and take its place. EvilComix issue two can be read here.
Octopulp Blooogs!
Here at Octopulp we are so fucking hipsterlike that we blog on other peoples blogs too. Tjeck out Open Workshop's blog and have a nice weekend. Read some comics.
Spreading tentacles to local newspapers
Octopulp is front page on Viborgian newspaper Folkbladet - this is Octopulp week! The party on Friday, the 27th - starting 2PM and endind 4AM of the next day - will be the kickstart event of our world domination. You'll never see anything like it!! (click to view larger and read, if you understand Dansk)  
1 tag
Super Obvious Secrets That I Wish They'd Teach In... →
We all have something of an aspiring artist inside us. Most people just choose to ignore it. Oh, you don't? So, this link is for you. Great tips on how to start making money with your drawings!
Letter to the local medias - Octopulp Launch...
Hey! My name is Tom and I'm a part of Octopulp the newly started comics collective based at The Animation Workshop in Viborg, Denmark. Beside the fact that Octopulp is the name of our creative collective, it is also the name of our anthology print Octopulp Magazine which is published bimonthly. We have just started, but the specialized media in Denmark has already taken notice of us. In the...
Watch
Tood McFarlane interviews Stan Lee - and in between rants, The Man talks about the art form of comics today as only he could. Worth watching - as everything we post here. If you liek it, please leave a comment, we want to start a discussion about comics as an art form and how we as a collective can contribute to it.
Important advice to aspiring comic book creators... →
In other words… just get down with it! What are you waiting for?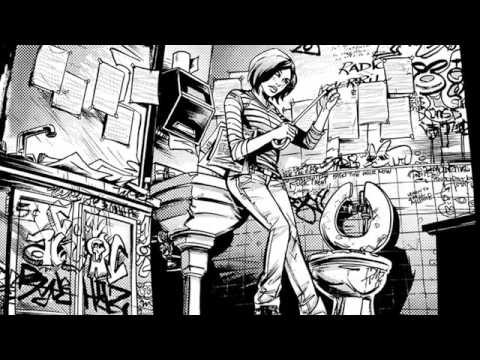 3 tags
Octopulp contest on Facebook
The Octopulp Facebook contest is on! In order to help spread the word about our page on Facebook, we are going to hand out a prize that consists of a box including: - 5 copies of the Octopulp Magazine (one of them signed by each of us) - 1 Arch Enemy T-shirt - 1 Light Apprentice A2 poster - A sketch by each one of us (they will be worth a fortune in the future, you can sell it on eBay or...
A bit more about us
Hi everyone! Today, Danish comics news website Nummer 9 has published an interesting interview with the Octopulp crew. Since it's all in Danish, we are publishing it in English for the non-Danish-reading people, so they can also know what we are all about. When, how and why was Octopulp formed? Octopulp is a comics collective consisting of Lars Kramhøft, Martin Bruun Pedersen, Tom...
Arch Enemy #3 preview
AE #3 will be released around the 27th of May. Here are some pencil pages Lars has been working on: Visit his blog to see them larger.
First retailers to carry Octopulp copies
These are the first two stores that are selling our material. If you live in Ålborg or Åhrus (Denmark), this is where you should go and ask for Octopulp: COMICEXPRESS in Ålborg: View Larger Map STRIBELADEN in Århus: View Larger Map If you are a retailer (anywhere in the world) and would like to have copies of our magazines, e-mail me.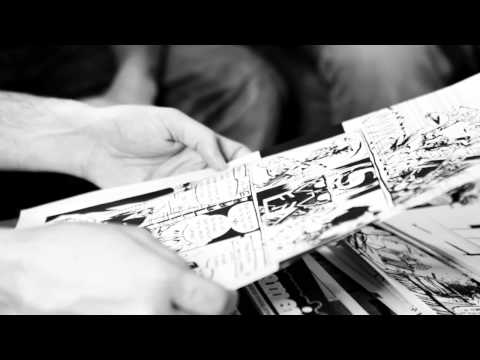 Watch
Article about Art Bubble on TV Syd (Danish TV).
1 tag
Octopulp at Art Bubble in Horsens, Denmark
Hi all. This weekend has marked the history of Danish comics history forever - even if just a tiny step - for Octopulp has arrived. The Art Bubble comics festival in Horsens, Denmark, besides hosting an amazing exhibition of original artwork by European comic artists, was the first field mission for the Octopulp team. The collective was formed only 3 weeks ago, but we were releasing...
Art Bubble, comics exhibition →
This is where we're gonna release the Octopulp Magazine #1. Be sure to be there!
"Visions are worth fighting for. Why spend your life making someone else's..."
– Orson Welles in "Ed Wood", 1994.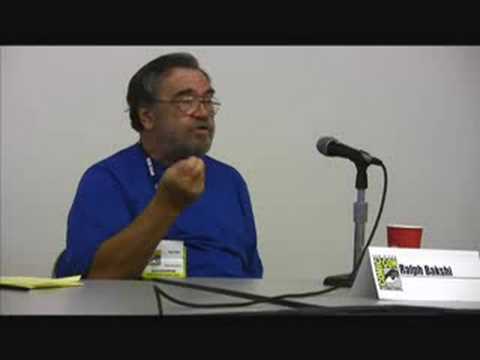 Octopulp Magazine #1
First available at Art Bubble in Horsens, DK - 16-17 April 2011. Or available for purchase online for a limited time only at octopulp.dk (SOON). Only 10 Kr (around 2 US Dollars). Digital copy available (SOON) for 0.99 dollar. Comes out every two months! The first explosive issue features the werks of the newly formed Octopulp Comics Collective Team from Viborg Denmark plus guest star ...